Propulsion inverters (VVVF Inverter)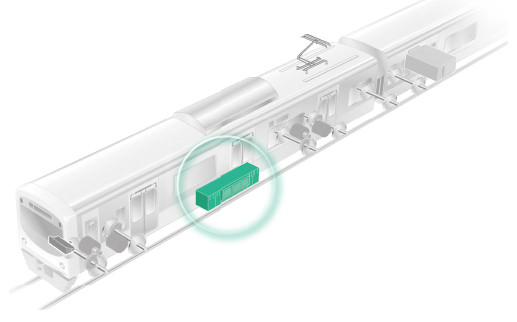 Propulsion inverters (VVVF* inverters) are the control devices that convert the train's power source to a suitable type of power to drive the traction motors.
These inverters convert incoming DC power to AC power as well as control the amount of power (voltage and frequency) being supplied in accordance with the train's speed, etc. In addition, these inverters are also capable of regenerating power from the motors as the train decelerates.
In this way, propulsion inverters help the train smoothly launch, stop, accelerate, and decelerate.