Water Supply and Sewage Equipment Systems
New and upgrade deployment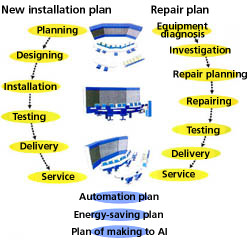 The fast pace of technological innovation means that today's cutting-edge equipment can rapidly become obsolete, making it important to keep such equipment functioning at its maximum potential.
Toyo Denki leverages engineering technology derived from water supply, sewage, and construction equipment systems for the deployment of both new and upgrade systems. Upgrade projects are based on a detailed study from the standpoint of the customer in order to effectively use existing equipment and maintain maximum performance at the lowest cost.
Water utilization support system
True expert system for a new age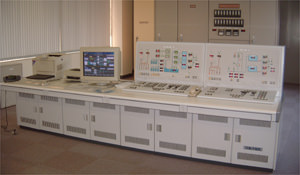 The Toyo Denki's water demand utilization support system accurately estimates the day's water demand for each area based on the weather and the estimated value of the highest temperature, conducts an accurate simulation, manages the interchange between distributing reservoirs, and calculates the most effective use pattern of each water utilization system to make an ideal water utilization control without waste.
Monitor and control system
New monitor equipment of the network age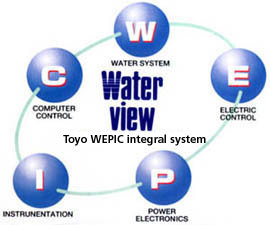 True expert system with a planning support function, leading the way in monitoring equipment
Beautiful screen display featuring high resolution and various graphic functions
Functional design of extreme human engineering and screen control performance developed from the operator's viewpoint
Operability by means of touch panel and graphic screen without feeling the presence of a computer
Integrated system encompassing W (water system), E (electric control), P (power electronics), I (instrumentation), and C (computer), combining all the technologies of Toyo Denki
Pump control system (Water supply/sewage equipment)
Sine-wave inverter-driven motor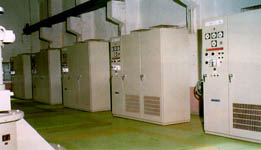 With the sine-wave converter, the power waveform is controlled so that it will be a sine wave without harmonic content.
The harmonic content of each degree is handled as zero.
Power equipment (sewage equipment)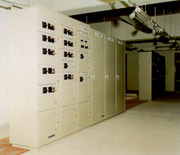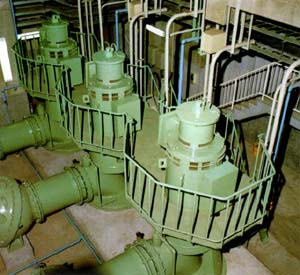 High-voltage and low-voltage power panels, control center, etc. are installed for optimum controlling of various equipment including sewage pump and blower, in consideration of energy-saving.
Instrumentation (sewage equipment)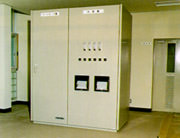 Flowmeter, level gauge, water quality meter, gas analyzer, etc. are installed to measure state quantities of the treatment process,
Substation system
Receiving/transforming equipment
Lead-in panel, incoming panel, transformer panel, etc. are installed as the power supply for power equipment, lighting equipment and building equipment of pumping station of the treatment place.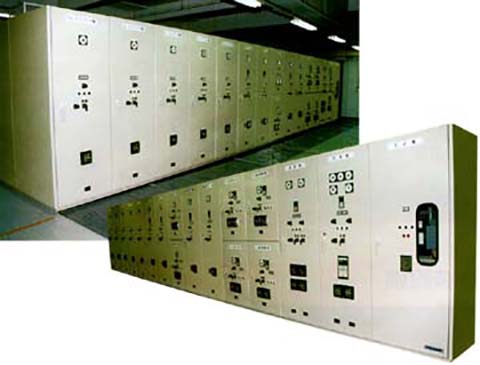 Emergency power supply equipment
In consideration of the public nature of the treatment place and booster pump station, this equipment is installed to maintain the function even when commercial power supply stops.