Technical Report
Technical reports outlining the latest technical developments by the company.
Latest Developments
Wireless In-Wheel Motors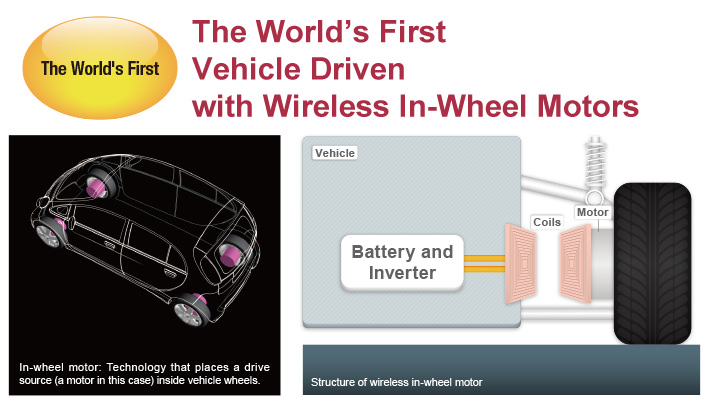 A joint project in Japan has succeeded in being the first in the world to drive a vehicle equipped with in-wheel motors that receive power wirelessly. The project was a joint effort between a research group headed by Hiroshi Fujimoto, Associate Professor, Graduate School of Frontier Sciences, The University of Tokyo; Toyo Denki Seizo K.K.; and NSK Ltd.