Twin disk couplings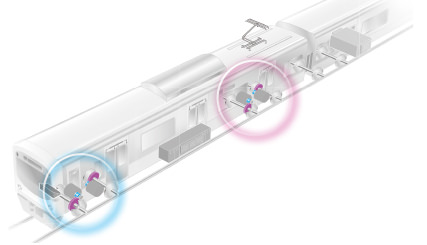 Twin disk (TD) couplings smoothly relay the power created by the traction motors to the wheel driving gears without any distortion.
As the train travels over the tracks, there is a continuous change in such factors as vehicle weight and center of gravity. The TD couplings are what keep the transmission of turning force to the wheels efficient amidst these changes.
Due to space constraints of the trucks where the equipment is housed, it is critical that TD couplings be both compact and easy to maintain.