Pantograph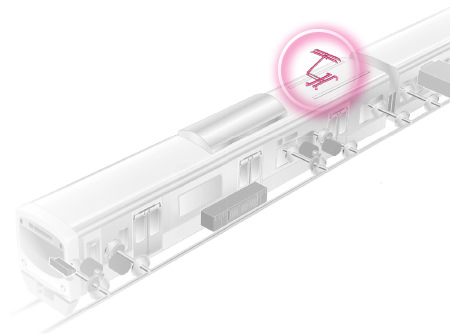 The pantograph is located on the roof of the train and collects the electricity needed to power the train.
Since pantographs make direct contact with the overhead power lines in order to obtain electricity, their usage environment is always changing due to the speed of the train and external weather conditions.
As such, pantographs need to be able to maintain a constant level of quality and collect a constant level of electricity without damaging the overhead power lines. In order to achieve this, a lot of expertise goes into the mechanism and materials used to make pantographs.
Major Products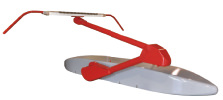 Shinkansen (High-speed Train) Application
Method
Raised pneumatically,
spring-lowering
Line voltage
25 kV AC/20 kV AC
Collector current
500 A
Lifting force
54 N
Range of working height
500 to 1000 mm
Weight
180 kg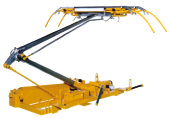 EMU Application
Method
Spring-raised,
lowered pneumatically
Line voltage
1500 V DC / 750 V DC / 600 V DC
Collector current
1000 A
Lifting force
54 N
Range of working height
500 to 2000 mm
Weight
150 kg