Information Equipment Systems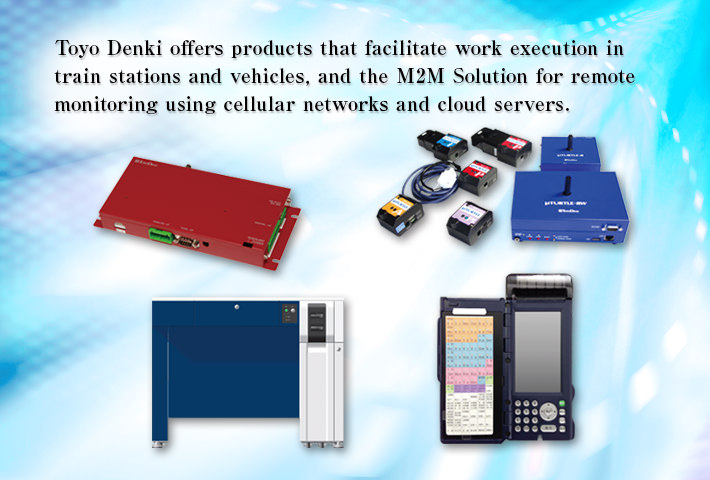 Toyo Denki offers information equipment systems that integrate advanced IT and mechatronics for station operating equipment systems and remote monitoring systems.
Toyo Denki develops and manufactures station operating equipment systems encompassing commuter pass vending machines and handheld terminals for conductors. These systems support smart card technology and facilitate fare collection and revenue management by rail operators.
Remote monitoring systems use cloud technology for equipment and location monitoring, realizing energy savings and reducing maintenance for customers.